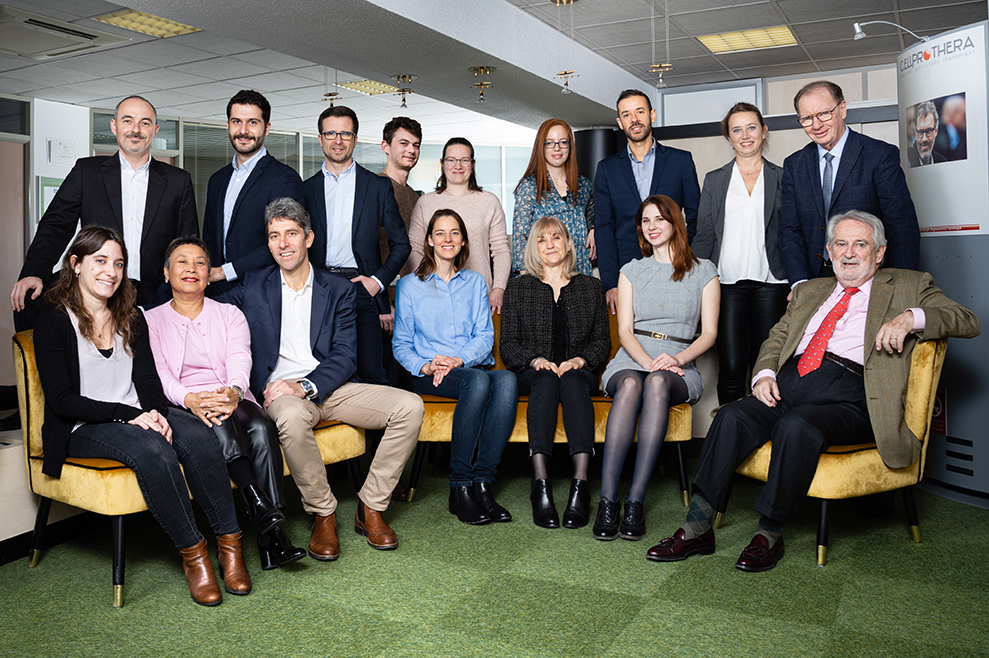 CellProthera's team aim to build a leading company in the field of regenerative medicine and put together every necessary effort to make a difference in the management of patients following myocardial infarct. Scientific, clinical and pharmaceutical experts together with financial and industrial specialists who all bring together their expertise to path the way to success.
Philippe HÉNON
| Chairman & CSO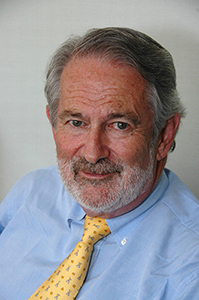 Originator of the therapeutic solution, he heads and manages the scientific research of CellProthera. He is founder and director of the "Institut de Recherche en Hématologie et Transplantation" (IRHT) in Mulhouse.
1968: MD degree at the School of Medicine of the Paris University.
1970: Certification in Hematology& first nomination as Senior Lecturer.
1974 – 1978: Assistant Professor/Assistant Director of the Department of Hematology at Hopital Lariboisière , Paris.
1979 – 2005: Head of the Department of Hematology – Mulhouse Hospitals.
1987 : Founder & Director of the « Institut de Recherche en Hématologie et Transplantation » (IRHT), Mulhouse.
2000 – 2008: Professor and Director of the Educational Program on Hematopoiesis and Cellular Therapy at the University of Haute Alsace, Mulhouse.
2000: Laureate of the "Excellence Achievements Awards of the Millennium" in the field of Hematopoiesis. He received the prize in New York from Pr Don THOMAS, 1990 Medicine Nobel Laureate
2002-2006: Visiting professor of CellTherapy at the University of Lincoln ( UK )
2006-2010: Consulting Professor at New York Medical College ( USA )
Author of more than 160 peer-reviewed scientific publications and of 3 books focused on PBSC transplant and stem cells. Invited editor of 5 special issues of different peer-reviewed scientific journals.
Author of more than 200 communications – of which 110 as Guest Speaker -and more than 40 chairmanships in international congresses & meetings worldwide.
Organizer and Chairman of 12 International Symposia and Workshops in Mulhouse, most of them focused on peripheral blood stem cells.
His group was a pioneer in the field of peripheral blood stem cell (PBSC) identification and transplantation and realized the 6th worldwide PBSC graft in 1986. He is member of twelve national and international scientific societies and corresponding member of the New York Academy of Sciences.

In 1992, he was co-founder and member of the Board of Directors of the International Society for Hematotherapy and Graft Engineering (now International Society for Cell Therapy). He contributed to peer-reviewed journal editorial boards like Bone Marrow Transplantation, Stem Cells or the Journal of Hematotherapy. European Editor for the "Journal of Hematotherapy and Stem Cell Research" (1999-2003) and for "Stem Cells and Development" (2004-2006).

Since 1989, he has actively participated in 25 Scientific Committees in international meetings including 4 meetings of the International Society for Experimental Hematology (ISEH ).)
Jean-Claude JELSCH
| Chairman of Supervisory Board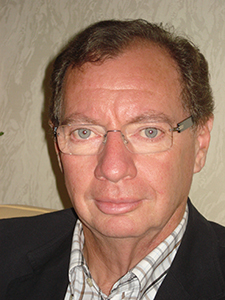 Chairman of the Supervisory Board, former CEO, Jean-Claude JELSCH has mostly focused on fund-raising and has succeeded in capitalizing 30 millions euros since the creation of CellProthera. Today, he continues in this direction and is actively seeking future partners and investors of the company.
1969-2001 Ecco and then Adecco in various positions of increasing responsibility over more than 30 years to become its Regional Director for Eastern France
1972 Associated Director in charge of Addecco and some affiliated companies in Germany
1988 CPA, Lyon – Executive MBA and CNAM
1988 Co-founder & administrator for more than 15 years of IEN (Initiatives et Entreprises Nouvelles) one of the first biotech incubators in France – Etupes (Franche Comté, France),
1994 Advisor to the Chairman of Potassic Mines, Mulhouse
1998 Co-founder of "Cardinal Development" a capital development company in Alsace
2001-2009 Chairman IRHT – Institut de Recherche en Hématologie et Transplantation, Mulhouse
2009-2016 CEO – Cellprothera, Mulhouse
2016-now Chairman of Supervisory Board – Cellprothera, Mulhouse
Matthieu de KALBERMATTEN | CEO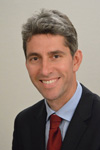 He brings to CellProthera a solid industrial and international background in the field of cardiology. He is focusing on leveraging the resources and know-how of the company towards its main goal, which is to offer a safe, efficient and groundbreaking therapy to many patients in need of it.
1996: Engineering Degree, ETH Zürich, Switzerland
1999: MSc, Tokyo Institute of Technology, Japan
1999-2009: Various positions with increasing responsibilities within Power Systems branch of Alstom then Areva, in Switzerland and in France, in sales, marketing, project management of international turn-key projects and in the development of the corporate strategy
2007: Executive MBA, London Business School, UK
2009-2016: Executive VP, Acrostak, a Swiss SME active in the development of medical devices for interventional cardiology
2016-now: CEO – CellProthera, Mulhouse
Marc KOWALCZYK | Chief Development and Industrialization Officer


Marc KOWALCZYK has joined CellProthera in March 2017 as Development and Industrialisation Director. Marc holds an engineering degree in Mechatronics with a specialisation in Biomedical Engineering and a Master in Business & Technology. Previously, he was in charge of the development and industrialization of severalinnovative medical implants and devices in the cardiovascular and spine stabilization fields. His solid experience in the medtech industry at Medtronic, Stryker Spine and BBraun strengthens CellProthera's positioning towards first commercialization of its therapy and related devices.
Sébastien KESSLER-UNQUERA | Chief Financial Officer


Sébastien Kessler-Unquera started as CFO in April 2019. He has more than 12 years' experience in Finance and Strategy advisor for fast growing Pharma/Biotech companies.
Previously he served as Finance Director at Merck KGaA, supporting commercial, manufacturing and R&D organizations. He has a strong background supporting in strategic, financial, operational and management aspects to ensure business continuity and consolidate local and international expansion. Sébastien obtained his Business School Master from the EM Strasbourg.
Jean-Olivier HIRSCH | Quality and Regulatory Affairs Director – Qualified Person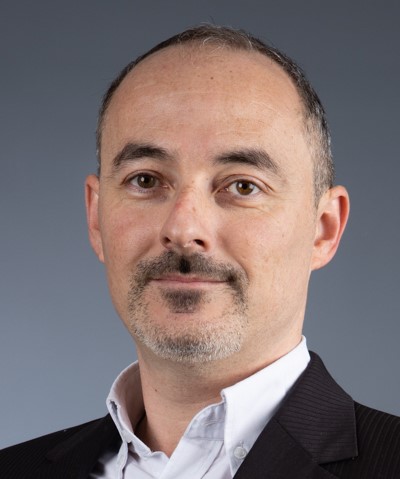 Jean-Olivier holds a Pharm.D and a Master in Health Engineering from the Institute of Industrial Pharmacy from Lyon. His pharmaceutical background in quality for major private industrial companies, as Sanofi, Abbott or Mylan, ensure the compliance to the applicable regulations and guidelines for human medical products and medical devices. He was a member of executive board of the National Federation of Pharmaceutical Depositories. He also worked in the manufacturing as production manager and as Quality and Regulatory Director – Qualified Person, in France and Belgium, in supply chain for a Health European leader of delivery of services.